I Am the Walrus...The Back Story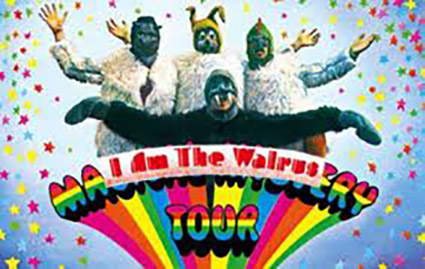 I am the Walrus is one of those songs who's lyrics don't seem to make any sense at all, but there's a story behind it.
John Lennon received a letter from an English teacher who informed him she was using Beatle lyrics to teach her students poetry. At the time John was working on 2 totally different pieces, so he mashed them together and was noted as saying, "I wonder what the little buggers will make of this."
Oh my God, they killed Kenny!
...YOU BASTARDS!
The Story Behind South Park's Kenny
Trey Parker (South Park) patterened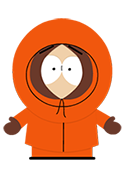 Kenny after a kid he knew in school who always had an oversized parka, that would muffle his voice when he spoke. He was also a kid in a poor family, who would miss school for prolonged periods causing the other kids to speculate that he might be dead
What I've Learned From Watching Sci-Fi
Pt 1
English is the true universal language
English is obviously the universal language of all existence.. All alien civilizations, all alien computer and AI sytems, and all alien signage are fluent in English...more so than many of us.
What I've Learned From Watching Sci-Fi
Pt 2
Canada's the safest place to live on earth
Canada is obviously the safest place on Earth. Nearly all movies and TV shows that are about alien invasions, or alternate universes -
Nazi invasion of North America? There never seem to be any Canadian Cities targeted. Natural disasters? None ever seem to happen here. Alien invasion? They always leave Canada alone. In fact, you'll often see a blanket of white cover everything north of the US in the graphics used in these movies & shows.....

.....But my favourite is an old Twilight Zone about the earth falling into the sun. It begins with a guy moving from NYC to Toronto the escape the heat.
What I've Learned From Watching Sci-Fi
Pt 3
The "Bad Guys" can't shoot straight
The "Bad Guys" are incompetently bad shots - as pointed out in Family Guy's Star Wars spoof

stormtrooper 1: "Have any of us ever hit anything with one of these?"
stormtrooper 2: "I got a squirrel once!"
stormtrooper 1: "Nice!"